Since the emergence of home consoles, Sports-themed titles have been something of a mainstay.  Alongside the usual crop of platformers, each generation of consoles also had its great athletic games to explore, the PS2 being no exception to the rule.  Given that the 2nd PlayStation possessed a more highly-powered amalgamation of hardware, game developers were finally free to explore 3D worlds like never before, and this is clearly demonstrated with the great sports games that went to market.  Of course, creating a list of the "best" athletically-minded titles is sure to rouse the ire of more than a few dreadfully dry gamers, so here are "some" of the best instead…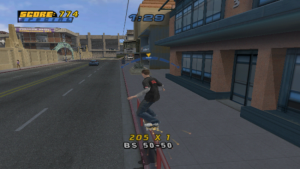 The formula that the Tony Hawk series brought to the forefront for skating games has continued to dominate the genre.  With "Pro Skater 4", all of features found in 3 were upgraded and / or refined, be it physics or gameplay in general.  With this game you have the freedom to do more, and that includes taking on the non-linear career mode or using the editor to create your own skate park.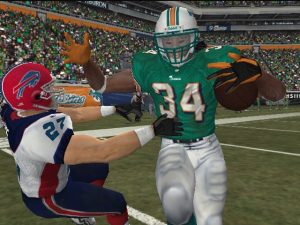 As the 15th game in the Madden series, NFL 2004 definitely has the benefit of hindsight, from a developer's point-of-view.  The title itself brought in the concept of allowing players to manage their very own franchise as well, which was a fairly revolutionary move, to say the least.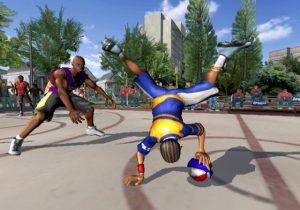 When it comes to basketball games on the PS2, "NBA Street Vol. 2" is perhaps one of the best you can pick up.  Aside from being able to play as some of the game's legends, it's street-wise setting and addictive gameplay makes it one of the most entertaining sports games on the PS2, even for non-sports fans.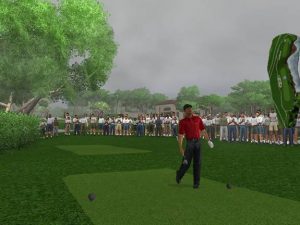 Packed with enough modes and goodies to keep you occupied for quite some time, "Tiger Woods PGA Tour 2004" is probably the best golfing game on the console.  It allows you to partake in an actual tournament across realistic-looking renditions of some of the most legendary courses out there.  For golfing fans, this game is well-under par, if you catch my meaning.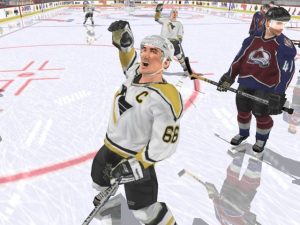 EA's "NHL 2002" was a big hit for the company and is definitely one of the best Ice Hockey titles available for the PlayStation 2.  Not only does it accurately capture the drama of the game, but it also affords you a chance to create your own character (which is something that most sports games won't allow you to do).   Moreover, all of the quips and qualms that fans noted with regards to NHL 2001 have been corrected, so you can spend less time dealing with glitches and more time on the ice.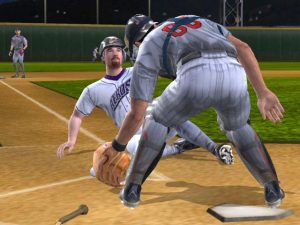 Seriously, what's a console worth if it doesn't have at least one good baseball game, eh?  Simply put, "MVP Baseball 2004" satisfies such conditions and places gamers right into the action on the field like no other.  An incredible amount of effort was spent to refine the hitting mechanics, which even include "signature" slices from some of the more well-known players.  However, you can also act as a bystander and manage your team, which makes for an interesting experience, to say the least.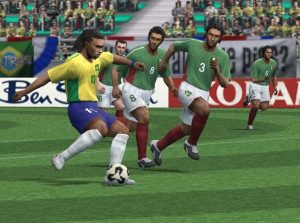 The fact of the matter is that newer football (aka – Soccer) fans might not even know about "World Soccer Winning Eleven 9 International" as they've probably grown up with FIFA on the PS3. Well, that's a shame really, because this series is truly amazing on the PS2 and definitely worthy of your time (assuming you're into sports, that is).  In short, this title saw all-new features and modes being brought in for the series, the likes of which no doubt found their way into hands of competitors.  Players can even initiate trades and gauge players as they age…something that was relatively fresh at the time.  As far as soccer games on the PS2 go, you could do a lot worse than "World Soccer Winning Eleven 9 International".
SSX Tricky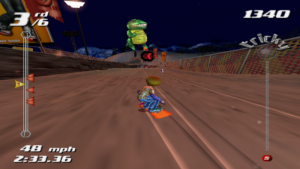 "SSX Tricky" was simply one of those games that you had to have as a PS2 owner. Critics raved about it, and gamers enjoyed it just as much. From the (incredible) soundtrack, to the playable characters, to the handling of the snowboards themselves, the sense of fun was infectious and irresistible. Nowhere was the title's basic craziness better displayed than with the outrageous "Uber moves", which – when you completed six of them inside a single level – gave you infinite boost. In terms of pure fun, few sports titled have ever bettered "SSX Tricky".
FIFA Street 2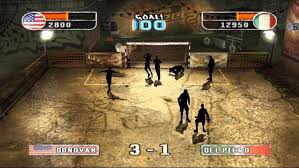 Compared to their rivals at Konami, EA Sports had always favoured a more arcade-oriented approach to their football games. "FIFA Street" took this to a whole new level, and its sequel improved upon the original in every way. All of the world's top players – Ronaldinho, Rooney, Ronaldo, and so on – were present and correct, but confined to a relatively tiny streetball court. Realism was tossed out of the window and ridiculous tricks became the focus, resulting in a fantastically fun, casual gaming experience.
WWE Smackdown! Here Comes the Pain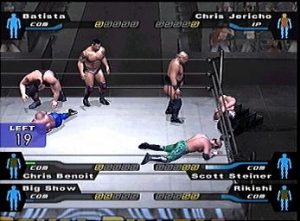 The "Smackdown!" games were always popular on the PS2, but with the brilliantly-titled "Here Comes the Pain", developers Yuke's perfected their formula. The gameplay saw improvements in every department, particularly with regards to grappling, and a variety of wrestling legends were introduced alongside the stars of the day; Rey Mysterio, Brock Lesnar, Batista et al. This entry also saw the introduction of the excellent Elimination Chamber, alongside the more… controversial Bra and Panties matches. Regardless, "Here Comes the Pain" was a sports classic, guaranteed to provide endless hours of multiplayer entertainment.
Rugby 08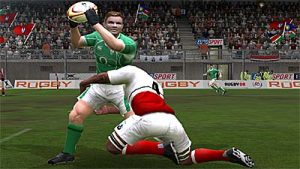 As a sport, rugby has been criminally ignored by games developers over the years. Based on the excellent PS2 titles that EA Sports published in the mid-2000s, that's something that we still can't understand. To non-rugby fans, the sport might seem difficult to make into an exciting video game, but "Rugby 08" proved that to be nonsense. Passing was satisfying, running with the ball was thrilling, and a well-timed crunching hit gave a wave of sadistic satisfaction that matched anything you'd get from a "Madden" game.
Fight Night Round 2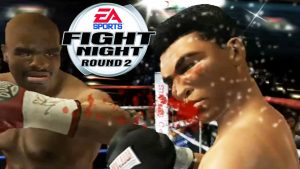 The original "Fight Night" was a pleasant surprise on its release, and "Round 2" more than lived up to its predecessor's precedent. In contrast to the all-out slugfest of a "Smackdown!" game, the focus here was on combining reflexes with strategy, and adapting your tactics to your chosen fighter's strengths. Whilst boxing video games have tended to be more arcade-oriented, "Fight Night Round 2" made the brave decision to take a realistic approach. It's one that more than pays off, and bouts were often exhausting, tense, ultimately exhilarating affairs. Oh, and you could fight as Muhammad Ali; what more could you ask for?!
NCAA Football 06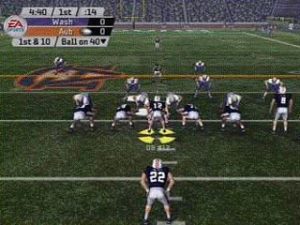 The gameplay of the "NCAA Football" games generally sticks close to that of its sister-series, "Madden". Where the genius of this series comes in, however, is through its "Dynasty Mode". The inherent nature of the collegiate system means that you can only have players for a maximum of four years, and your best ones will usually leave after two or three. As not only the on-field player, but the head of the college's program too, that means you constantly have to be planning for the future, and keeping a steady flow of talent coming into your school. The ensuing blend of scouting and strategy, mixed in with the exciting gameplay (which was particularly excellent in 2006's entry), created truly fascinating and challenging results.
EyeToy: Kinetic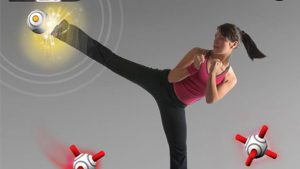 The EyeToy represents a strange part of the PS2's history. It sold well enough (over 2 million units in Europe alone), but it never felt like developers truly got the best out of it. It may simply have been ahead of its time; certainly, it paved the way for current generation efforts like the Kinect and PlayStation Camera. Regardless, of the titles that were released for it, "EyeToy: Kinetic" was definitely one of the most successful. It was essentially a high-tech workout program, which took you through everything from stretches to object-dodging as a form of cardiovascular exercise. It got all that it could out of the technology and made home exercise a lot of fun in the process.
Hot Shots Golf Fore!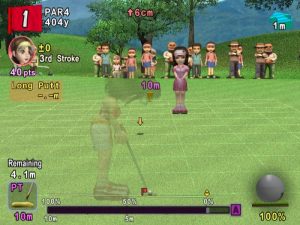 The long-running "Hot Shots" series – now branded as "Everybody's Golf on the PS4 – has always provided an excellent alternative to the more formal "Tiger Woods" games. Whilst EA Sports has focused on providing a realistic experience, Clap Hanz's efforts have always been geared towards making golf as fun and accessible as possible. "Fore!" represented the pinnacle of their efforts on the PS2, with the cartoony style meshing perfectly with a surprisingly robust control scheme. The courses were challenging, and the nice mix of casual and more challenging modes ensured long-lasting replayability.