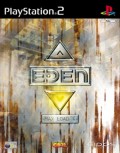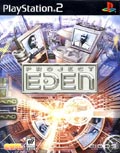 TITLE Project Eden
GENRE FPS
PLATFORM PS2
DEVELOPER Core Design
US PUBLISHER Eidos Interactive
UK PUBLISHER Eidos Interactive
NORDIC PUBLISHER Eidos Interactive
ONLINE PLAY No
Media Screenshots:
SCREENS ADDED: 02 Sep-2005
Official Fact Sheet:
Taking control over a team of four characters, gameplay is either single player or up to four player network. An internet (deathmatch) version is also planned. The gameplay mechanic requires the player to consider each team members specific attributes and capabilities, but the team must always work together to progress through increasingly sinister and complex environments.
11 scarily atmospheric mission-based levels will test your exploration, puzzle-solving and survival skills.
Descend into highly detailed environments of vast caverns, snake-like passageways, bottomless pits and luring dead-ends.
Choose up to 4 characters to control in squad based play, and switch from 1st to 3rd person view and control between characters at any time.
Control remotely operated equipment such as mini-rovers to reach inaccessible areas, hover-cameras to scout treacherous paths ahead, and gun emplacements to aid you in intense gunfire situations.
Play in single player co-operative mode, or play with up to 4 players in split-screen mode on the PlayStation 2. 2-4 players network (PC).
Power-cell equipment may be replenished by tapping into still live energy sources below the city depths such as power-points, batteries and old generators.
All-new engines offer the latest advances in mapping technologies, character skinning, animation, character morphing and other dedicated effects.
Gameplay is structured via a commanding script that leads the player through a world distorted by it's own evolution, where the inhabitants behave with an unnatural and often sinister vigilance.Designed by the team that created the original Tomb Raider