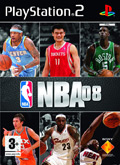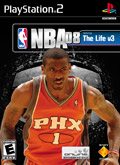 TITLE NBA '08
GENRE Sport
PLATFORM PS2
DEVELOPER SCEI
US PUBLISHER SCEA
UK PUBLISHER SCEE
NORDIC PUBLISHER SCEE
ONLINE PLAY TBA
Media Screenshots:
SCREENS ADDED: 26 Sep-2007
Official Fact Sheet:
NBA ?08 delivers all-new play-by-play commentary as well as improved artificial intelligence (A.I.), an updated user interface, and new on-court and crowd audio to enhance the overall gameplay experience. Returning features include the Smart Shot Indicator, to provide a visual gauge of defensive impact, and the Power Boarding System, an element that offers a 3D approach to position for rebounds. Additionally, ?Showtime Gameplay? is back, providing players the opportunity to manage and balance a variety of game time elements including temperamental crowds, eager teammates, and individual basketball skills.
Officially licensed by the NBA, nearly two-dozen mini-games are available in NBA ?08 including favorites such as Own the Court and 3-Point Shootout. With online access to compete in a variety of leagues and tournaments, EyeToy functionality, and an all-new soundtrack,
NBA ?08 is prepared to deliver the most realistic professional basketball experience available – on and off the courts.
The Life: Volume 3 ? Once again players will go behind the scenes in this unique mode and experience the life of an NBA professional, balancing interaction with coaches, teammates, and rivals. Perform well on the court and get rewarded with endorsements.
Five Playable Characters ? Gamers will have the opportunity to play as each of the five starting positions as they progress through each of The Life?s scenarios.
More than 60 Gameplay Scenarios ? A broader array of gameplay scenarios await in The Life. Each will build the skill and experience of a player?s created character and also boost attributes of the entire team.
Create A New Character ? Players will have an opportunity to create an entirely new point guard character, poised to experience the successes and failures of an NBA career including injuries, press conferences, endorsements, and other major events that come with being a franchise athlete.
Compelling Storyline ? Delve into a deep story where each player has a different experience as they progress through the league. A variety of mini-games, drills, and clutch-win scenarios help players build experience levels, expanding their skill sets and overall attributes.
Film Production Quality ? Utilizing movie industry film/camera direction, script development, professional voice talent, and a film-like musical score, NBA ?08 continues the immersive cinematic experience within the game.
All-New Play-By-Play Commentary ? NBA ?08 utilizes a brand new set of audio commentary including play-by-play and color analysis by Kevin Calabro and Mark Jackson.
Enhanced Gameplay and A.I. ? In addition to rebounding and shooting, each of the core fundamentals of gameplay has been improved including passing, dribbling, and defending. Additionally, AI has been revamped to improve individual and team defense as well as balance in The Life mode.