When it comes to underrated, relatively obscure games, you're not likely to find a finer example than Double Fine Productions' and Budcat Creations' "Psychonauts".  In fact, the title is often referred to as one of those "greatest games you've never played" by its many fans.  Somehow, despite being largely ignored it would seem, Psychonauts has managed to garner a cult following for itself, if you will.  So, what is it about the game that makes it so appealing, you ask?  Well, we're about to take a look at that right now…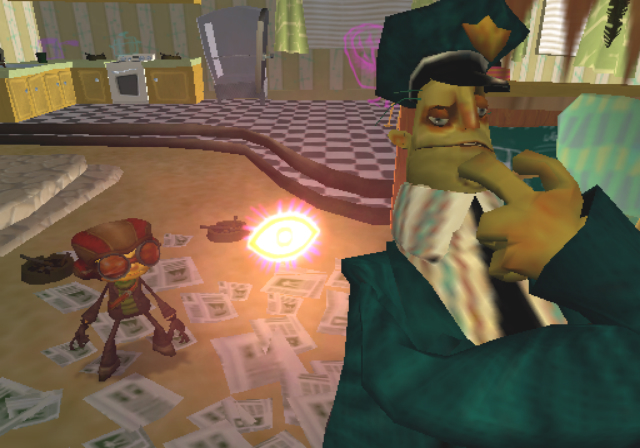 Psychonauts tells the story of a gifted young psychic named Raz, who through a series of events, ends up uncovering a nefarious plot at a summer camp and seeks to unveil the sinister truth.  The kicker of course is that our protagonist originally wanted to join this camp, which caters to "special" persons with psychic abilities, the idea being to become trained as a "Psychonaut".  Naturally, there are a number of twists and turns which not only help transform the seemingly inane plot into something truly amazing, but also affords the opportunity for Raz to delve into the minds of a number of characters.
Simply put, there weren't (and really still aren't) that many titles which dealt with the concept of worlds within worlds as a gimmick, even fewer that have these worlds existing only in the minds of other people.  Needless to say, Psychonauts truly broke new ground in a number of ways, both as a platformer as well as a time-traversing fan favorite.  Even so, the game was more or less shunned commercially and caused financial ruin to fall upon its publisher, Majesco.  Consider that to be something of a minor stumbling block though, because somehow, through this madness, it managed to get released onto the PS3 and Xbox 360 (again, gaining popularity and acceptance).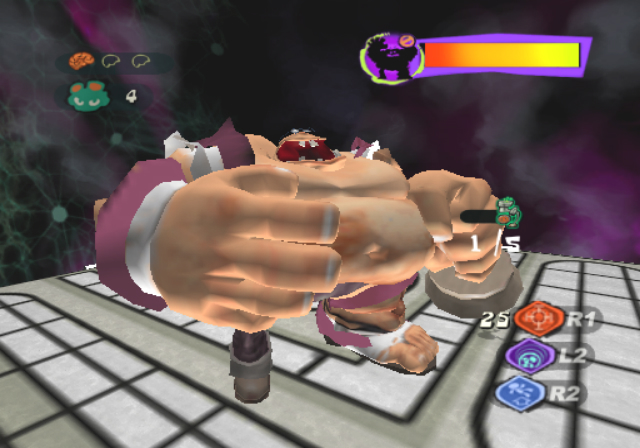 Gameplay-wise, it comes across as being fairly unique, but this is mostly due to its incredible level design and visuals.  The fact is, the level of cartoony polish present in Psychonauts is such that you are almost instantly immersed in its wild world.  The seamless way the art style and environments tie together with the gameplay is truly extraordinary.  Just how wide an appeal does this game have, really?  Well, you can count Minecraft creator, "Notch" as one of its more prominent fans (he even offered to finance Psychonauts 2 at one time).