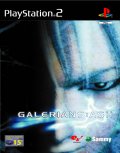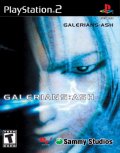 TITLE Galerians: Ash
GENRE Action
PLATFORM PS2
DEVELOPER Sammy Studios
US PUBLISHER High Moon Studios (Sammy)
UK PUBLISHER Sammy Europe
NORDIC PUBLISHER Sammy Europe
ONLINE PLAY No
Media Screenshots:
SCREENS ADDED: 01 Jan-2006
Official Fact Sheet:
The sequel to the classic ?survival horror? game Galerians, Galerians: ASH brings a new quest-driven thriller to the PS2 that continues the series? masterful blend of horror and science-fiction. Six years has passed since Rion discovered his own identity as an artificial being, yet succeeded in destroying the genocidal Mother Computer Dorothy before perishing himself. Now reactivated by Lilia, Rion awakens to find that Dorothy managed to execute one final catastrophic program, rendering a new evil crew to finish her goal of human annihilation. Galerians: ASH puts gamers back into this twisted world, pitting Rion and Lilia against these Last Galerians. With extraordinary 3D graphics delivering an alien future-world, new weapons and tactics that build on the series? signature arsenal of psychic-induced attacks, and an immersive combination of puzzle-solving and intense action, Galerians: ASH is the next chapter in this epic struggle between artificial and organic intelligence.
Incredible graphics, heart-thumping gameplay and intense cinematic effects immerse gamers in a frightening, action-packed premise
Masterful blend of horror and sci-fi, with heavy concepts derived from a future world where mind and matter meld
Unique arsenal of psychic powers and psychokinetic weaponry, with new and improved weapons, pharmaceutical items and abilities for Rion
Captivating cast of organic and artificially rendered good and evil, with new and returning characters
The next exciting Galerians chapter, full of twists in an already ?twisted? story