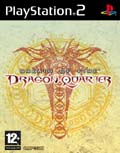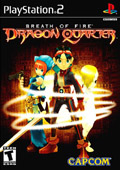 TITLE Breath of Fire: Dragon Quarter
GENRE RPG
PLATFORM PS2
DEVELOPER Capcom
US PUBLISHER Capcom
UK PUBLISHER Capcom
NORDIC PUBLISHER Capcom
ONLINE PLAY No
Media Screenshots:
SCREENS ADDED: 16 Apr-2006
Official Fact Sheet:
The game is the latest installment in the highly acclaimed RPG series that originally debuted in 1993 and has since then sold millions of units worldwide. Renowned for its innovative gameplay mechanics, this latest incarnation redefines the Breath of Fire role-playing game. Breath of Fire for the PlayStation 2 sports a whole new 3D-world look, an engrossing storyline, brand new stylized visuals and innovative gameplay features. Breath of Fire series now introduces a "Survival" style of game play as the game's main focus.
PETS (Positive Encounter and Tactics System) – A revolutionary feature to RPGs in which players can set up traps and decoys in the environment prior to going into battle against monsters.
"Survival" Game Play – Players are challenged with an abundance of enemies and a large variety of strategic elements such as deciding whether to fight or avoid enemies, or timing when to attack.
Ability Point System – All actions, including spells and attacks, will cost Ability Points (AP's). The accumulation of AP's can be used to deliver more powerful attacks or combos.
SOL (Scenario Overlay System) – What the player has accomplished up to that point carries over to the newly restarted game. Not only do Experience Points and items carry over but, in-game events and dungeons will change based on the player's previous accomplishments.