As if all that weren't enough, you also get the stellar and smooth game play that THPS is known for. This new game is more than just an additional few parks and tricks – it re-thinks the trick process and makes it more challenging and more rewarding at the same time. Tony Hawk's Pro Skater 3 has everything going for it – looks, game play, and sounds – but it's not for newbies.
Never Board
The graphics have been improved everywhere in THPS3. The skaters look smoother than they did on the previous PlayStation version, the backgrounds are more dynamic and interactive, and the ambient effects, like sun flares, camera angles, and tricks, all look polished and professional. They also look hard to perform – but they're not that difficult. New handstand, body luge, and flatland tricks can now be performed outside of combos so that you can see and appreciate them. All the skaters, and the created skaters, sport detail and body movements that are so realistic the only thing missing are scabs.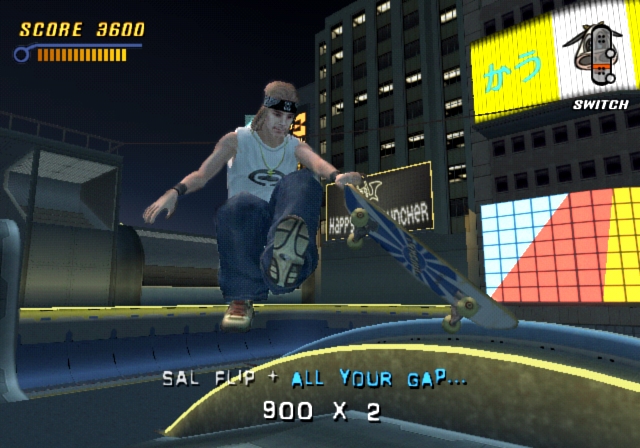 The sounds rock on again thanks to tracks from Alien Ant Farm, Del the Funky, Guttermouth, and the Reverend Horton Heat. That kind of eclectic line-up makes for one of the most varied sound tracks in an alternate sports game like THPS3, and introduces another layer of depth to the genre. But let's not forget the regular background sounds to the game, which are also top performers, like the grinding on metal, wall riding on concrete, and bailing and breaking limbs on the hard top.
Ollie Want for Christmas
As for the controls, what really sets the game apart is that the controls can work for both the newbie and the skilled player – although the skilled player will be racking up the points and linking al the combos. Almost any surface can be tricked, so small ledges and sidewalks can be used, which means that the controls are a constant feature – you can't stop a trick because you want to see what it can do. You have to barrel into the next trick without pause while you max out the flips, grabs, and specials. Controlling all of this is not easy, but it can be learned in a relatively short amount of time.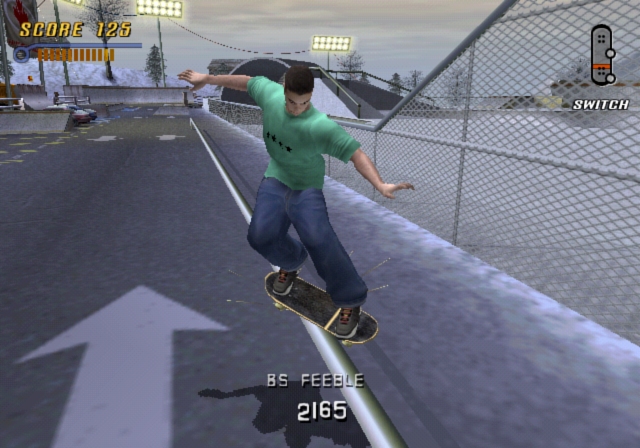 Will you give this game your time? I ask this because if you're not willing to put a commitment of time into THPS3, then you won't get a lot out of the experience. There are so many things to do, and much of your time will be spent looking for secrets and completing objectives. Thus, don't expect to finish this game in a weekend. However, this is one of those rare titles that will keep you hooked for weeks on end – so prepare to have some sleepless nights as the addictive gameplay keeps you skating, day and night.